The often-imitated,
​never-duplicated,
​sometimes-constipated
Click on titles below ​to view ​Dr. K's Videos
Comedian Kelly "Dr. K" Flanagan is available for bookings. To book Dr. K at your event, party or venue, call (405) 534-3083 or email drkelflanagan@yahoo.com. Follow Dr. K on Twitter @DrKComedy.

Double click here to edit this text.
ABOUT DR. K
Oklahoma City-based comedian Kelly "Dr. K" Flanagan mixes one-liners with a little lyrical satire to create a constant stream of laughter that keeps every audience on the edge of its seats.

His background shows a man always looking for an audience. In the 80s it was Joker's Comedy Club, 30-minute specials on Norman Community Access Television, or urban night clubs in northeast Oklahoma City that had talent shows that started Sunday at midnight. He had the late-night audiences eating out of the hand of the suburban kid with a knack for parody and no shortage of energy.

The kid decided to grow up for a while, as he got married, raised a child, worked as a newspaper journalist and obtained four college degrees (including a Doctor of Sports Management) during the years he said he was a POW (Prisoner of Wife).

In 2008 he stepped out onto the stage of two church talent shows in Alabama, then took his parody songs to the Karaoke Clubs, and he was hooked on laughter once again. Since then he has graced the stage of New York's Broadway and Gotham comedy clubs; La Nuit Comedy Theater in New Orleans; the Dallas Comedy House; the Loony Bin in Oklahoma City and a host of other far out stages in Oklahoma and Alabama. In June of 2009 at the Loony Bin, he stepped into a comedy club for the first time in 20 years and came out better than ever.

Dr. K opened for Oklahoma comedy legend Argus Hamilton (host comedian at Los Angeles' famous Comedy Store) at the Will Rogers Theater in Oklahoma City last year and also entertained guests at a birthday gala for NBA/Olympic basketball star Serge Ibaka. He is a four-time finalist in the Othello's Comedy Competition.

He currently resides in Oklahoma City with his wife, Janie Jones and grandchildren, Mikaila Frame and Gage Gunter.​​
"Kelly Flanagan is one funny man. Everyone with a chance to enjoy comedy in Oklahoma will enjoy him! ,"
-

Argus Hamilton, ​Host Comedian,T​he Comedy Store​​

to edit this text.
Dr. K at

ACM@UCO

Performance Lab


Dr. K kills the crowd in Bricktown talking about his age and about a guy who had sex in a Volkswagen Beetle.
Dr. K Opens for Argus Hamilton


The host comedian from the Comedy Store, Oklahoma's most famous comedian of the last 80 years, came in from Hollywood and Dr. K hosted the show.
BUCHHOLTZ HEADLINES DR. K COMEDY NIGHT



OKLAHOMA CITY _ Radio disc jockey and comedy mover and shaker Cameron Buchholtz will headline the Dr. K Comedy Open Mic from 6-8 p.m. Saturday, April 6 at The Root music venue in the Paseo art district.

Melissa McGinnis will make her first appearance as a feature act in the Funniest Free Show in Oklahoma City.

Local comedian Kelly "Dr. K" Flanagan hosts this show at 3012 N. Walker on the first and third Saturday of every month. The stage is also open to any comedian or wannabe who wants to do five minutes.

"A Cameron set is like a box of chocolates," Dr. K said of the headliner. "You never know what you're going to get. He can riff with the best of them."

Buchholtz a disc jockey for radio station KATT who is not only an accomplished comedian, but an active promoter of local comedy.

He has performed at comedy clubs across the country, theaters with Tom Segura and Maria Bamford, rock clubs with Janeane Garofalo and Michael Ian Black, festivals such as the Moontower Comedy Festival and the infamous Gathering of the Juggalos.

He was featured on the compilation album "Live From Upstairs" which debuted at No. 3 on the iTunes Comedy Chart. He has also appeared on such podcasts as Doug Loves Movies and Comedy Film Nerds and hosts the podcast No Brown M&Ms.

McGinnis says she has been doing comedy just long enough and unsuccessfully enough to meet criteria for an inpatient stint in a psychiatric hospital, but she doesn't know any bookers for those venues.

A big philosophy she lives by is "talk about what you know about" and she doesn't know about anything but herself. She weaves her comedic style through anecdotes and observations from her life.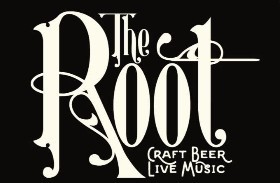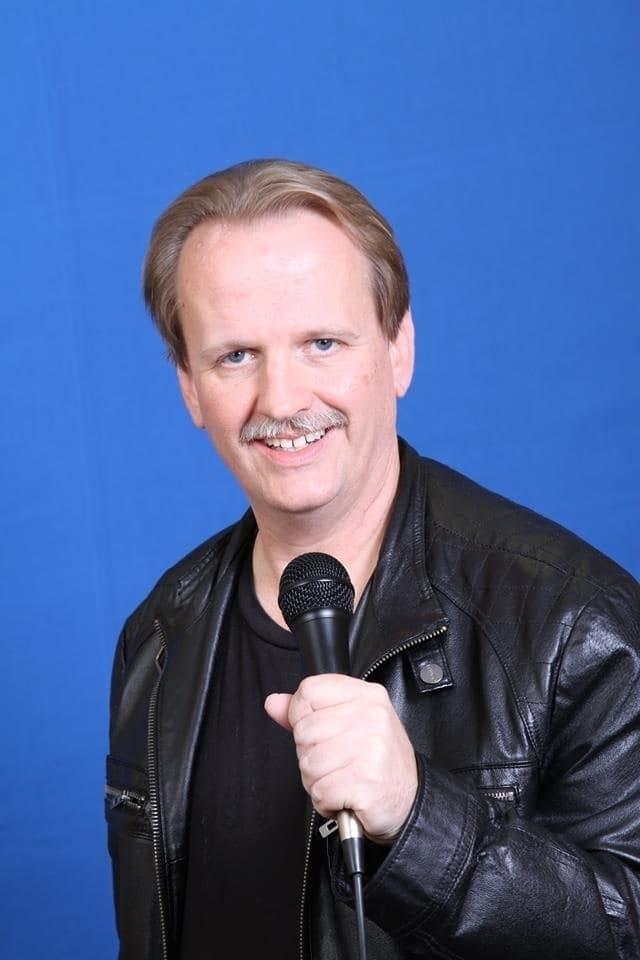 Melissa McGinnis

to edit this text
Cameron Buccholz

edit this text.